Learn Spanish > Spanish lessons and exercises > Spanish test #87167


Pueblos de Norteamérica en la época prehistórica
Pueblos de Norteamérica en la época prehistórica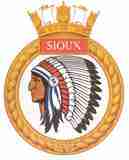 Las principales familias lingüísticas norteamericanas eran los inuit, desde Alaska hasta Groenlandia; los algonquinos, en la región de los grandes lagos; los iroqueses; los sioux; y los indios pueblo.
Algunos eran nómadas, como los inuit y los sioux. Otros eran sedentarios, cultivaban el maíz, el tabaco -como los algonquinos- o el algodón -como los indios pueblo-. Esos grupos poblaban la región de las Montañas Rocosas y vivían en aldeas fortificadas en cañones inaccesibles.
Algunos tuvieron una organización social matriarcal, como los iroqueses que habitaron el valle de San Lorenzo. Los sioux poblaron la región del Misouri.
Muchos de ellos resistieron fuertemente la invasión de los ingleses y franceses. Los sioux fueron grandes cazadores de bisontes pero los indios pueblo no fueron agresivos con los vecinos.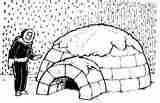 Esquimal quiere decir "comedor de carne cruda", de modo que es mejor decir "inuit". Vivían en pequeñas aldeas y construían sus casas con bloques de hielo. El progreso técnico y el gobierno canadiense han cambiado su modo de vida.
Los iroqueses fueron antropófagos con el visto bueno de sus chamanes. Los algonquinos tuvieron un dios a quien llamaban Maniboho. Algo semejante al Quetzalcoatl Azteca …
(leer un próximo ejercicio sobre los pueblos de Centroamérica y la región antillana; y otro más sobre los pueblos de América del Sur)

Twitter Share
Spanish exercise "Pueblos de Norteamérica en la época prehistórica" created by anonyme with The test builder.
Click here to see the current stats of this Spanish test



Please log in to save your progress.
---
End of the free exercise to learn Spanish: Pueblos de Norteamérica en la época prehistórica
A free Spanish exercise to learn Spanish.
Other Spanish exercises on the same topic : Geography, history, politics, literature... | All our lessons and exercises